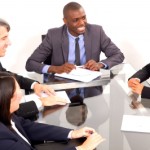 About Us| Dynamic Website Services.
Dynamic Website Services, Inc is a dedicated Internet company that specializes in website designs, website redesigns, website promotions, search engine optimization, Internet marketing and ecommerce solutions, just to mention a few.
We design each website with dynamic pages, layout, navigation and a variety of new online features that can make your website look very professional on the worldwide web.
We handle variety of website design projects including:
Small Business Websites

Ecommerce/Online Store with shopping cart Websites

Wedding Websites

Photography Websites

Standard Information websites

Blog websites

Upgrade from old websites to new websites

Non-Profit Websites

Membership Websites with online payment gateways

Personal Websites
Dynamic Website Services, Inc was founded with the primary objectives of helping individuals and businesses in designing and optimizing their websites with major search engines like Google, Yahoo and MSN.
We also specialize in Internet Marketing and website promotions through social media networks, such as Facebook, Twitter and Myspace, just to mention a few.
Browse through our website to read more about our services. For more details about our services and pricing, please call our office at 615-669-2050 today.
We are dedicated in doing a quality job that will meet and even exceeds your expectations. Our prices are very competitive and affordable compared to other web design companies in the industry. We always strive to design quality websites the way our clients want them to be designed with easy navigation and special features at affordable prices.
If you have any questions about our services, please click here to send us an email.
Page: https://www.dynamicwebsites.biz/about-us-3/
About us | Dynamic Websites Services
website developer
website developers
website development company
ecommerce website development
website development companies